Open media in modal
Open media in modal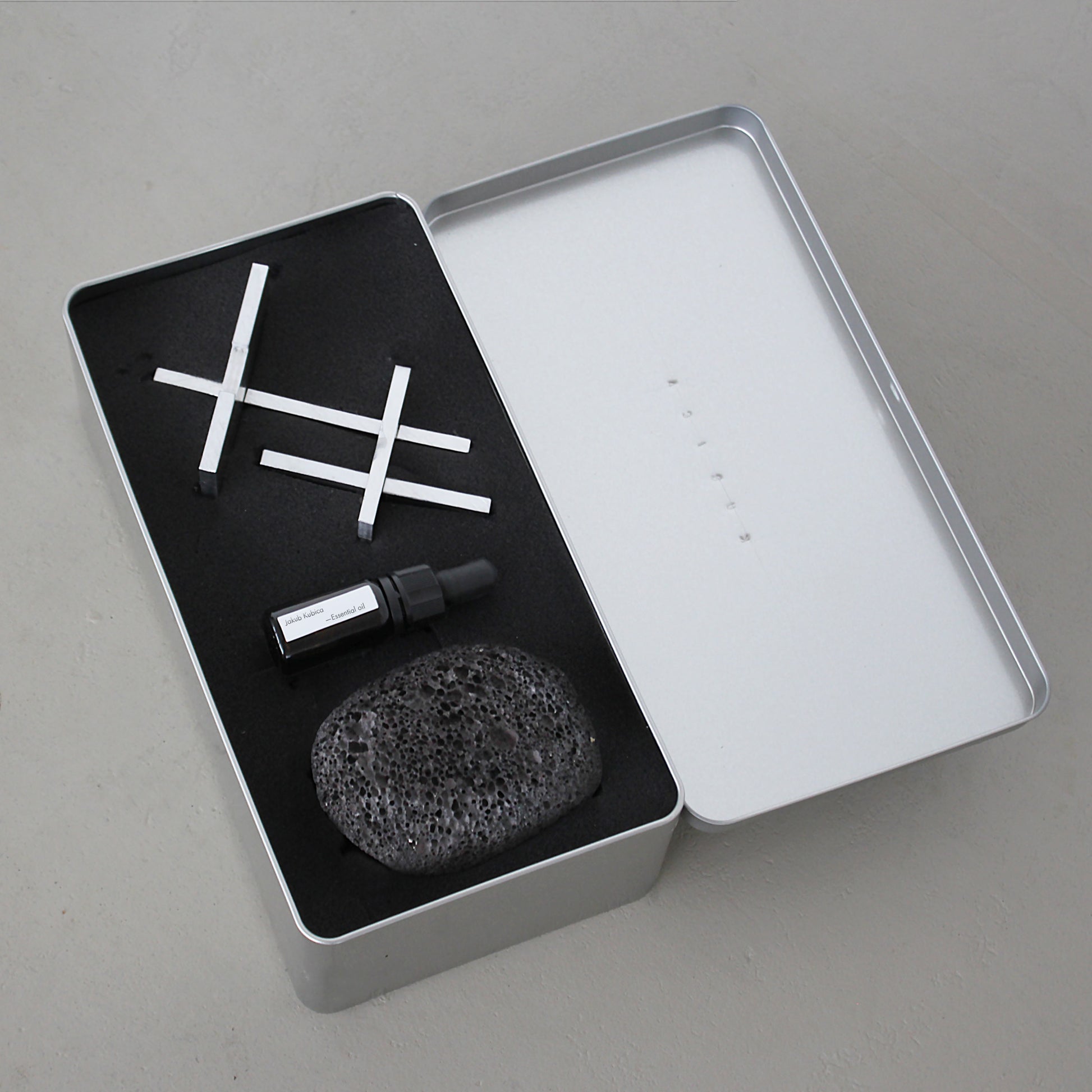 Open media in modal
Open media in modal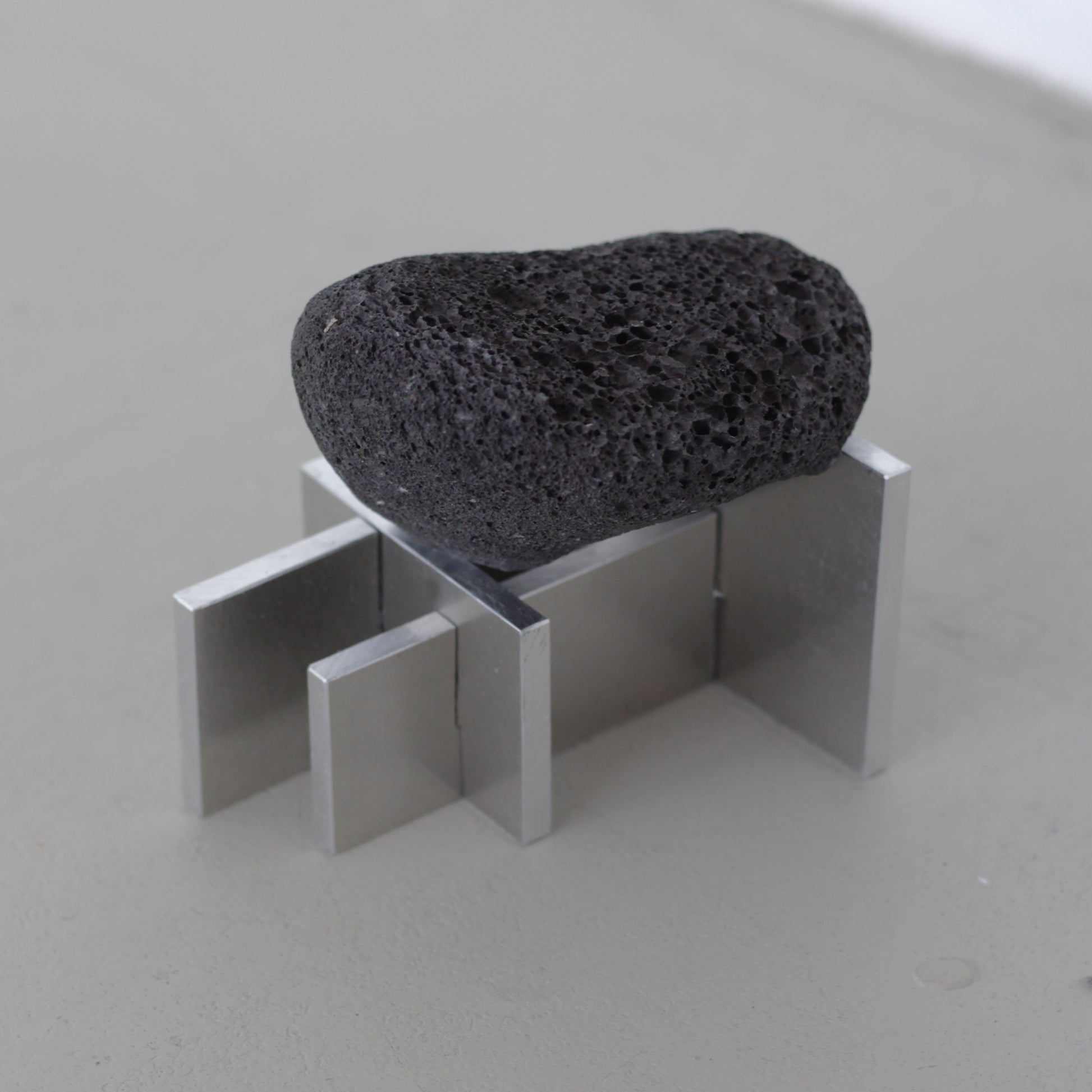 Open media in modal
Open media in modal
Merge Lava Stone Oil Diffusor
Created by Jakub Kubica, the lava stone holder is made out of 6mm thick aluminium and connected with dry joints. Lava stones are porous and absorbent, making them ideal for diffusing scents. Simply apply a few drops of fragrance oil onto the lava stone, allowing it to soak in. The stone will retain the scent for an extended period, providing a natural and grounding aroma. We developed a signature essential oil that translates the earthiness of the lava stone with sleek metals. The oils are made from 100% organic ingredients and processed in Germany.
Every piece is slightly different due to the variation of shapes and sizes of lava stones. This is currently a pre-sale price that will be increased after the first production batch.
Dimensions:
A: 85 mm, B: 150 mm, C: 100 mm
Weight: 500 g
Care instructions

We've sealed the raw aluminium surface to protect it from external factors. We've also added a layer of anti-fingerprint spray that is recommended to reapply after cleaning, ensuring that the stool stays looking as good as new for years to come.
Shipping

We are shipping worldwide, the cost would be calculated at the check out section. If you have any inquiries about shipping, please feel free to reach out to us via email at info@jakubkubica.com. We'll be more than happy to assist you.
Customs

Please note that depending on your order and country, you will be liable to pay local taxes and duties on receipt of your order, for which Jakub Kubica cannot accept liability. The refusal of payment of such fees causes a full cancellation of the order. Transportation cost and custom clearance cost associated with a cancellation will be deducted from the amount refunded to you.