Open media in modal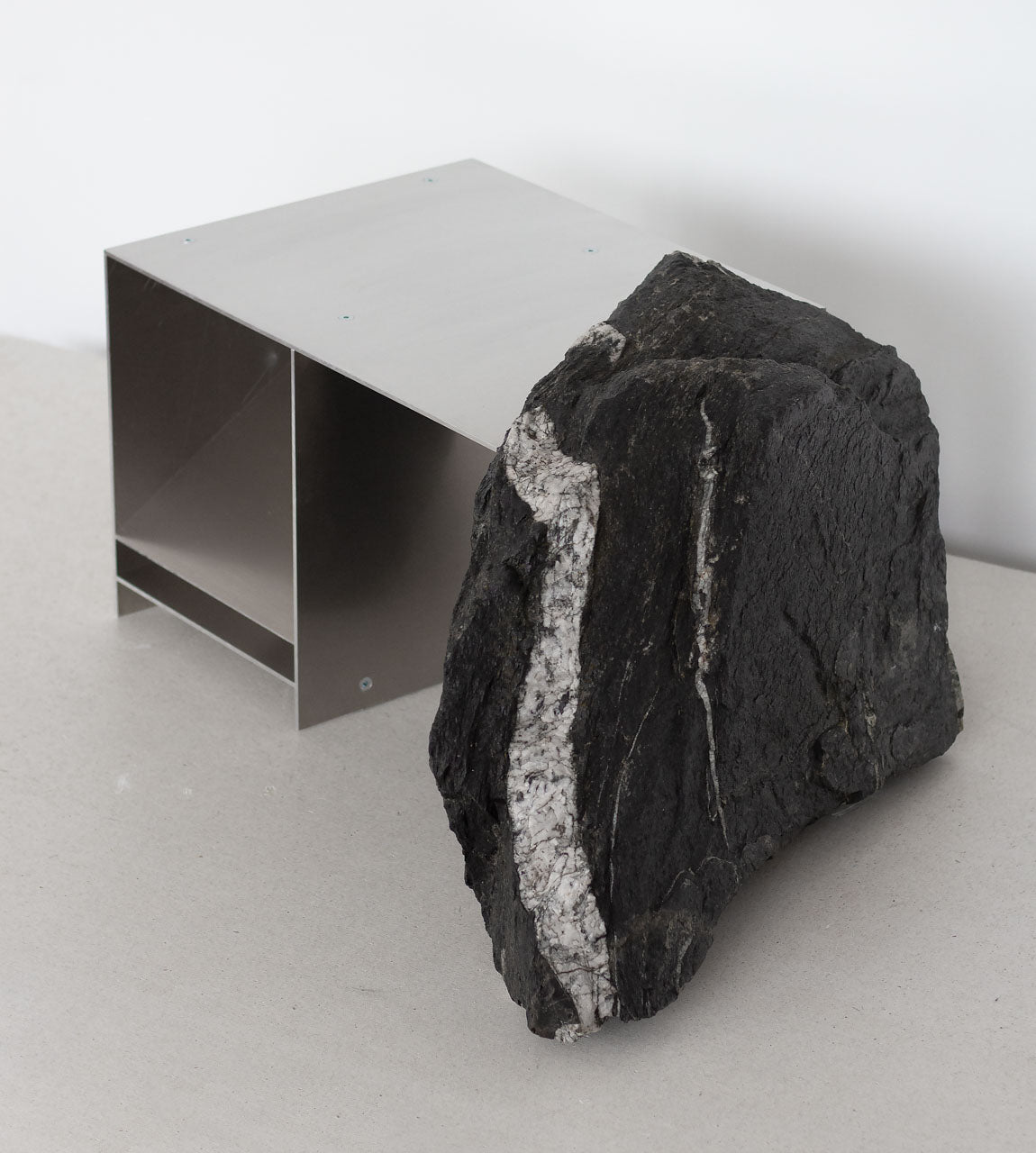 Open media in modal
Open media in modal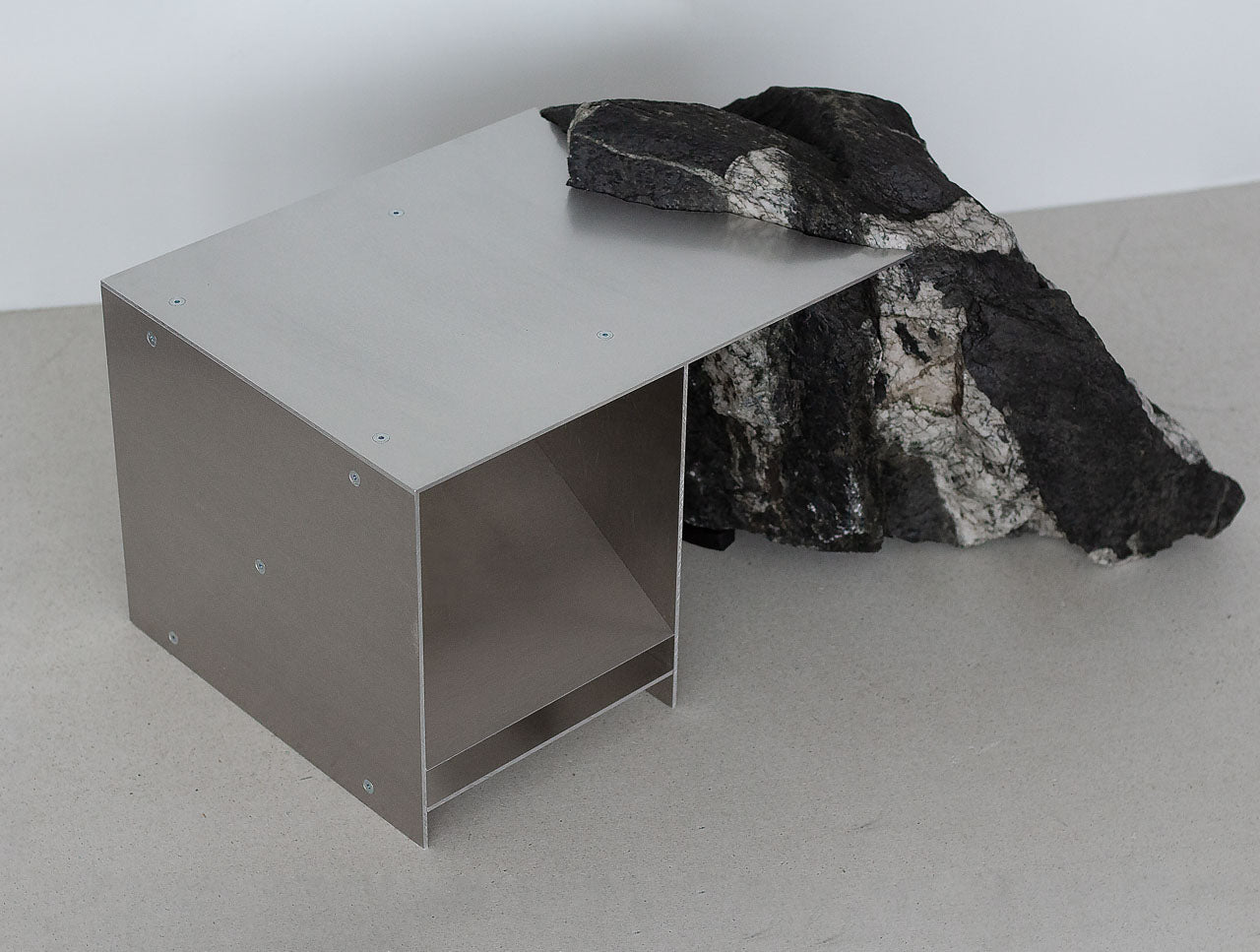 Open media in modal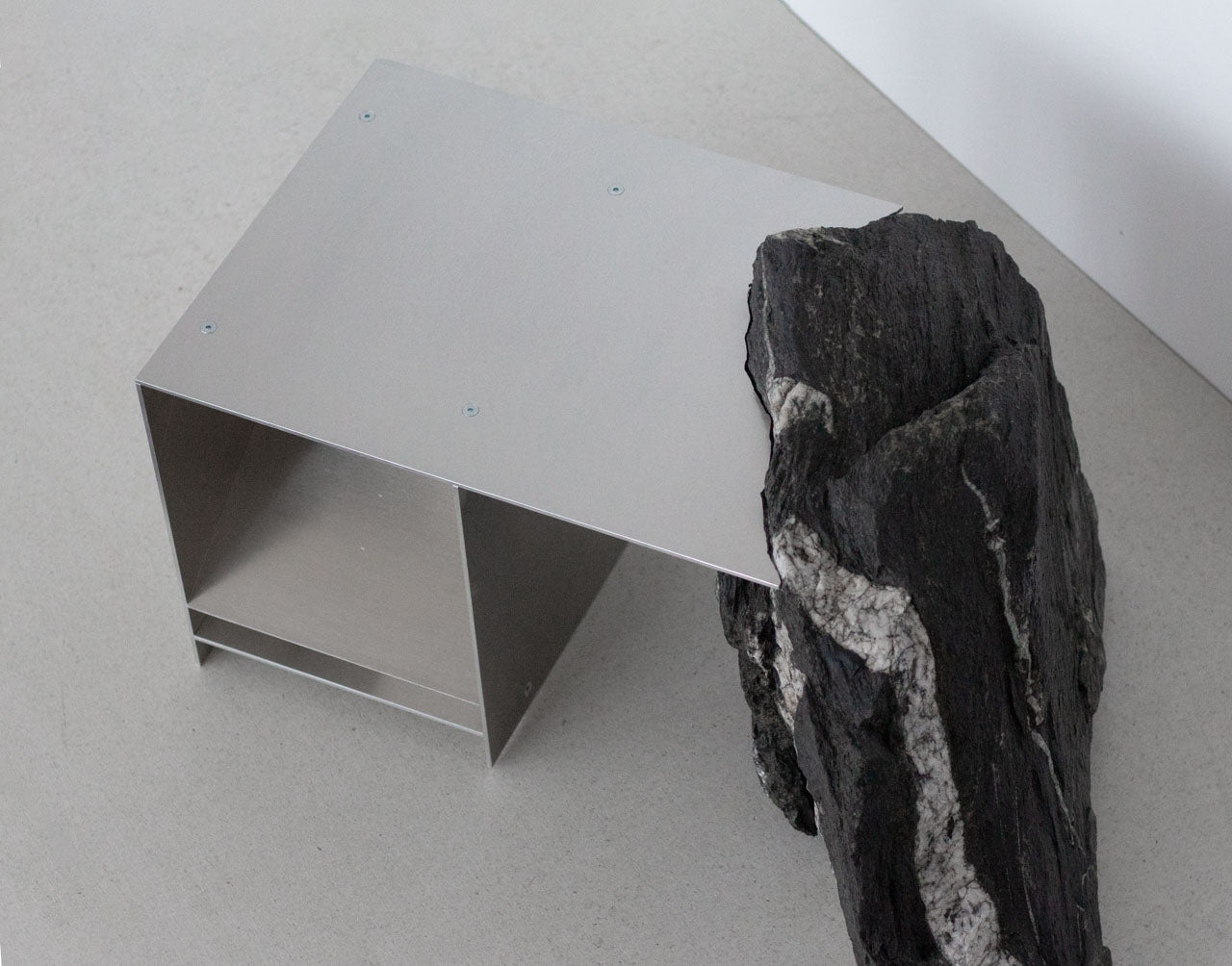 Open media in modal
Merge side table, black freckle stone
Introducing the Merge side table, created by the artist Jakub Kubica in 2022. With a thoughtfully crafted 4mm thick aluminium table plate cut closely around the natural black freckle stone. The artist's approach respects nature by embracing its shape and incorporating it into the design, reflecting the beauty of the raw and natural world. Each Merge side table is a unique and one-of-a-kind piece, making it a special addition to any living space.
Please note that the images shown are for illustration purposes only. Each table is made from a unique stone and will vary in shape. When you purchase a table, we will produce a new one for you with a similar design. We will consult with you about the stone selection during the process.
Dimensions:
A: 600 mm, B: 480 mm, C: 390 mm
Weight: 90 kg
Care instructions

We've sealed the raw aluminium surface to protect it from external factors. We've also added a layer of anti-fingerprint spray that is recommended to reapply after cleaning, ensuring that the stool stays looking as good as new for years to come.
Shipping

We are shipping worldwide, the cost would be calculated at the check out section. If you have any inquiries about shipping, please feel free to reach out to us via email at info@jakubkubica.com. We'll be more than happy to assist you.
Customs

Please note that depending on your order and country, you will be liable to pay local taxes and duties on receipt of your order, for which Jakub Kubica cannot accept liability. The refusal of payment of such fees causes a full cancellation of the order. Transportation cost and custom clearance cost associated with a cancellation will be deducted from the amount refunded to you.